<<< Back to "War on the Airwaves"!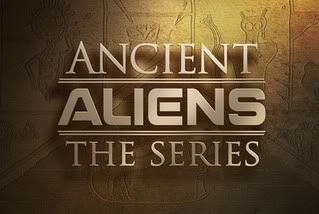 by Michael W. Kelley 
Giorgio Tsoukalos is proof that a person is a lot more than their hairstyle.  
The program Ancient Aliens on 
the History Channel blatantly promulgates the coming great deception, censoring any source that disagrees with the paradigm that they are trying to spread... from the Bible to Bible teachers to even the book of Enoch.
L.A. (Lynn) Marzulli appeared on the Ancient Aliens program a while back and was heavily censored.  Because of that, he and Richard Shaw began the Watchers Series, which if you do not have, you need to apprise yourself of all the Watchers DVDs that they have currently produced!
Subscribe To Our eNewsletter!