This will be my last blog entry for a week, as today, Friday, March 11, 2011 at 3:00 pm, I will be leaving with the BCM here at Martin for BeachReach at Panama City Beach, Florida.  We will be giving free van rides by night and free van rides by day to help the spring breakers there be safe and know that we are there to love them through the course of the week.  Please visit the
Read Full Post »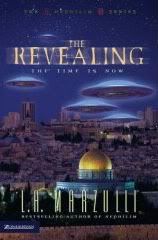 In the midst of the New World Order's depopulation agenda (which I have discussed in recent BLOG entries), the focus of the world is on the Middle East.  The entire area has been a lit powder keg for years that's just ready to completely blow up.  Recently, there have been numerous uprisings in Egypt, hailing for democracy.  Food shortages are beginning to occur globally, while the United Sta...
Read Full Post »
by Richard Grund ( www.OnSolomonsPorch.org ; L.A. Marzulli's Blog )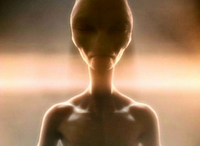 It's been a long wait. Dawn of time and all. He raged. He plotted. He failed. And, we all fell. The plan we...
Read Full Post »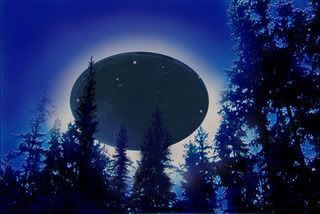 Now, I know what most of you are thinking, "Michael, again with the UFOs?  Why don't you cool it and talk about something else?"
Well, just a smidgen of research will show that "UFOs are real, burgeoning, and not going away," a phrase coined by L.A. Marzulli.  If there were only one or two sightings a year, no one would be talking about this, but in 1950 there was one sigh...
Read Full Post »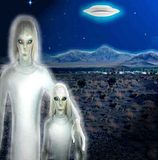 We have seen all through this year a slow, yet steady progression in the disclosing of the UFO phenomenon.  Let's recap a few highlights of the year:  Italy and New Zealand released their documents earlier this year, the Vatican jumped on-board the "contact-our-space-brothers" bandwagon, the UN is appointing a UFO ambassador, and numerous other events. Just scroll through past blog entries ...
Read Full Post »
The entire world is a powder-keg, primed and ready.  The troubles in the Middle East, with Russia being friendly with Iran, Turkey turning away from the West and getting in bed with Iran, and all these three powers are intent are destroying Israel.  Then, there's the earthquakes occurring on a weekly basis above 6.0 on the Richter scale, while the world economy continues to fall.  And, th...
Read Full Post »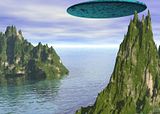 There have been large numbers of UFO sightings in the past few months (and weeks).  Last time, I blogged about the sightings on October 10 and 13th.  Disclosure did not happen then, as those in the New Age movement were saying would happen, but it does seem like sightings have been steadily increasing this year.  During the early part of the Summer, there was the UFO ...
Read Full Post »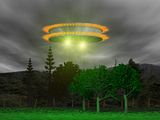 October 10, 2010 and October 13, 2010 gained a great amount of notice due to claims by those in the New Age movement, saying that full disclosure would happen and UFOs would appear all over the cities of the world. (For more information, click here.)  Obvi...
Read Full Post »
Conditioning: in sports the term refers to preparing oneself for the game, usually by running 40s a billion times. The purpose of conditioning is to prepare oneself or someone else for something greater. We are living in a time when Satan is conditioning the world to believe his lie.
Last time, I blogged about the disclosure of UFO files that is beginning to take pl...
Read Full Post »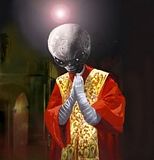 As we progress deeper into these last days, information on UFOs is ever-so-slowly being released to the public.  A little here, a little there, building up to the moment of total disclosure when mile-wide craft will appear all over the world.  I'm, of course, speaking about the recent files that have been released by New Zealand and Italy, but disclosure has been h...
Read Full Post »