Over the weekend, professional bowler Scott Norton won the 2012 PBA Championship in Las Vegas, yet ESPN set a precedent at this championship that is sure not to "stay in Vegas."  Upon winning the championship, the camera showed Norton give his "husband" a victory smooch and hug, and during the telecast, the announcers referred to Craig Woodward as Norton's "husband, or...
Read Full Post »
BREAKING NEWS:  District Attorney conspires with college to aid and promote pedophilia on campus.
That is correct; according to the "nondiscrimination" policy of Evergreen State College, 45-year-old student Colleen Francis, a man who bel...
Read Full Post »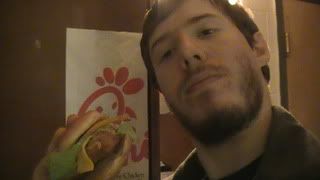 I recently received an email from Public Advocate of the United States, an organization headed by Eugene Delgaudio that fights against homosexuality for the sanctity of marriage.  I usually don't read their emails, as being in college I usually don't have that much money available to donate and they are usually asking for donations (especially before the Congressional elections).  However, the titl...
Read Full Post »
The 1960s was the decade of free love, pot-smoking, hippie dudes.  The paradigm shifted greatly toward Socialism within the young generation of the time, which was a tremendous change from the urban, traditional lifestyles of their parents.
Teenagers and young adults began experimenting much more with drugs, alcohol, and sex.  What caused this shift toward Socialism at this time? &...
Read Full Post »
As most of you may know, a few weeks ago, a student, Julea Ward, was expelled because of her beliefs in Christianity.  She believes that homosexuality is morally wrong.  Well, last week, a judge ruled in favor of the school, and upheld her expulsion.  Our nation is becoming increasingly intolerant toward Christians, as Christians are beginning to be arrested in Dearborn and now at Eastern Michigan University, they are being expelled.  And for what purpose?  Because of...
Read Full Post »